This call to action initiative targets influential professional organizations/bodies. Under this campaign, sensitization meetings and health camps will be held at their premises, sensitizing for their staff at their professional environment is organized. The initiative sensitizes the audience on the issues rated to Hepatitis B & C, demonstrates to them that by taking very simple precautions and low-cost interventions they could be protected against viral hepatitis and subsequently encourages them to take a Pledge for the cause, as under: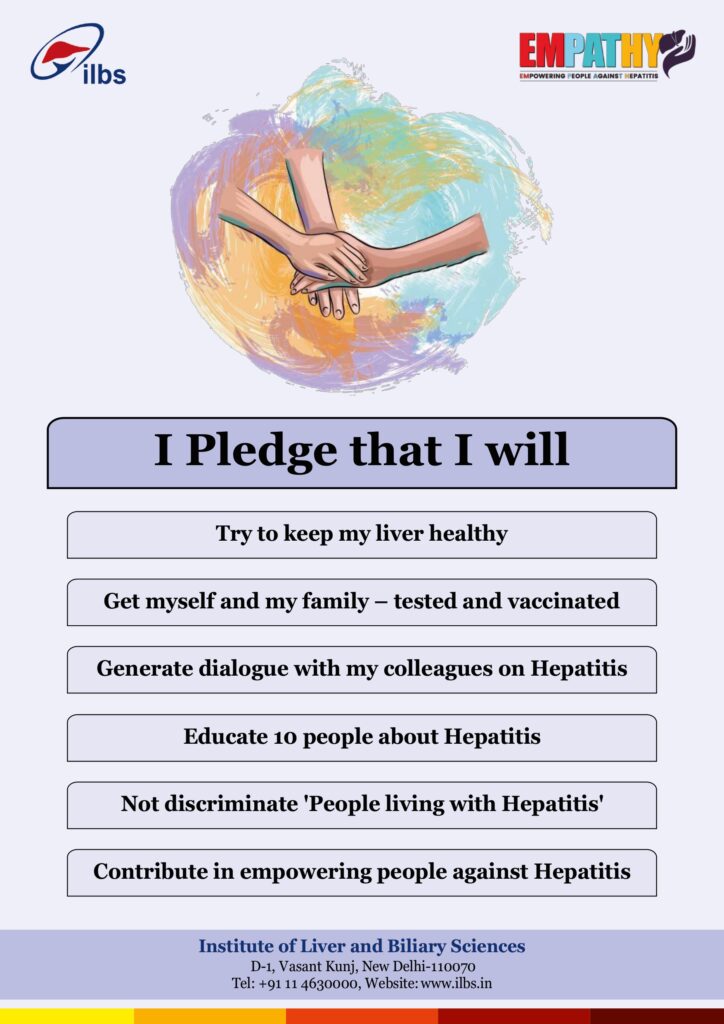 I Pledge that I will
Try to keep my liver healthy
Get myself & my family tested & vaccinated
Generate dialogue with my colleagues on Hepatitis
Teach 10 people about Hepatitis
Not discriminate people living with Hepatitis
Contribute in empowering people against Hepatitis
Objectives
To reach large/influential public and private sector organizations and generate awareness amongst them on Hepatitis B & C;
Conduct an onsite awareness and health camp for their office staff offering voluntary screening for hepatitis B & C and vaccination for Hepatitis B, to demonstrate that simple low-cost interventions can protect them against these infections;
Use the participants as advocates, pledging their support for the cause, and to create a dialogue in the society about prevention of viral hepatitis B & C.
Generating Media buzz around the cause by engaging large/influential public and private sector organizations.
Each event is expected to attract significant media attention and generate media bytes crucial to generate awareness about the cause. The project team envisages to have a series of such events across the National Capital and major cities of India, with approximately 20-30, I Pledge (my support) events every year.